Private Dining & The Private Cocktail Bar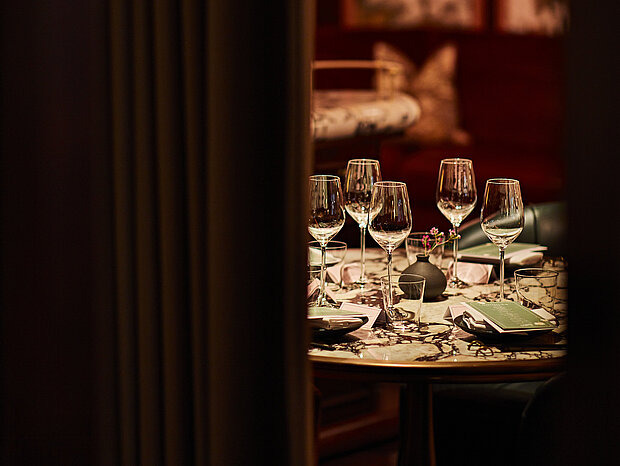 Private Dining & Larger Events
brochure
Deep within our labyrinth of intricately decorated rooms and hidden corners, the private dining room is the ultimate dinner party destination. Wood panelling and low ceilings adorned by two crystal-dripping chandeliers set the tone for an intimately decadent and discreet experience.
Seating up to 12 guests, the private dining room can also be interlinked with our private bar, offering elegance, luxury, and privacy, before and after dinner drinks. For those seeking more privacy, ask us about our secret entrance.
If the private dining room isn't large enough for your event, then we have a selection of spaces at 22px, 33px & 44px in which to make memories. Full venue hire is also, occasionally, possible.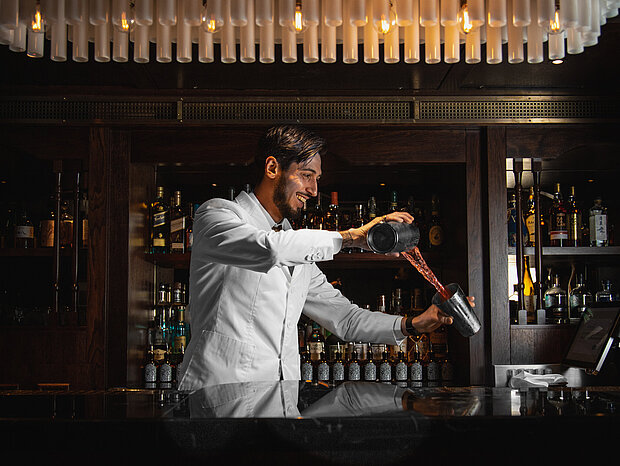 This handsome private bar is an exceptional space to enjoy our unique library of libations. A totally intimate and exclusive escape from the pulse of The Aubrey. Seating just 6 guests at the bar (up to 12 standing) the private bar is our scene for Sake Masterclases, Champagne experinces, Whisky tastings and our signature : Omakase Cocktail Experience
The first of its kind in the UK, the principles of omakase, which translates as 'I'll leave it up to you', is historically a dining experience, but we apply it to cocktails, as a totally immersive experience.
Our award-winning Bar Director Pietro Rizzo and his team, takes you through a journey, tailored to you personally, exploring the expansive world of Japanese ingredients with each cocktail ingrediant , selected based on your preferences and desires.